Unite the People
Communication is the key to the world
Unite's utmost aim is to help us understand each other better.
This applies equally to the acoustic improvement of speech intelligibility, ease of use and range of applications.
Unite is the digital wireless communication system from beyerdynamic that allows people to communicate and interact with each other. This digital platform opens up whole new possibilities for improved dialogue between people, regardless of when, where and how they wish to communicate. Unite connects people – even over larger distances, language barriers or with sensory disabilities.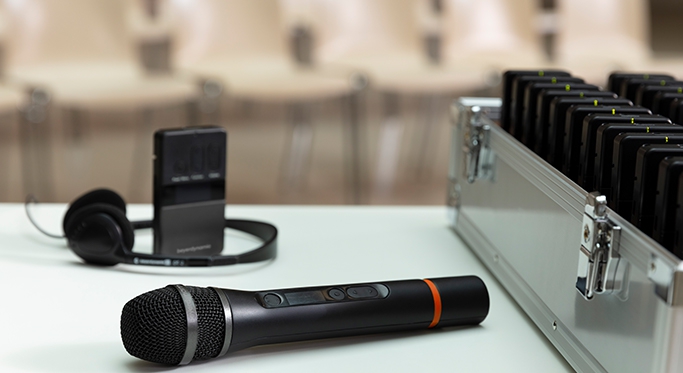 Future-Proof
Unite transmits using the DECT standard. You need never worry about frequencies as it is not necessary to register and there are no license fees. Frequency management is dealt with by the system itself, which also automatically controls secure transmission.
Multi-way Communication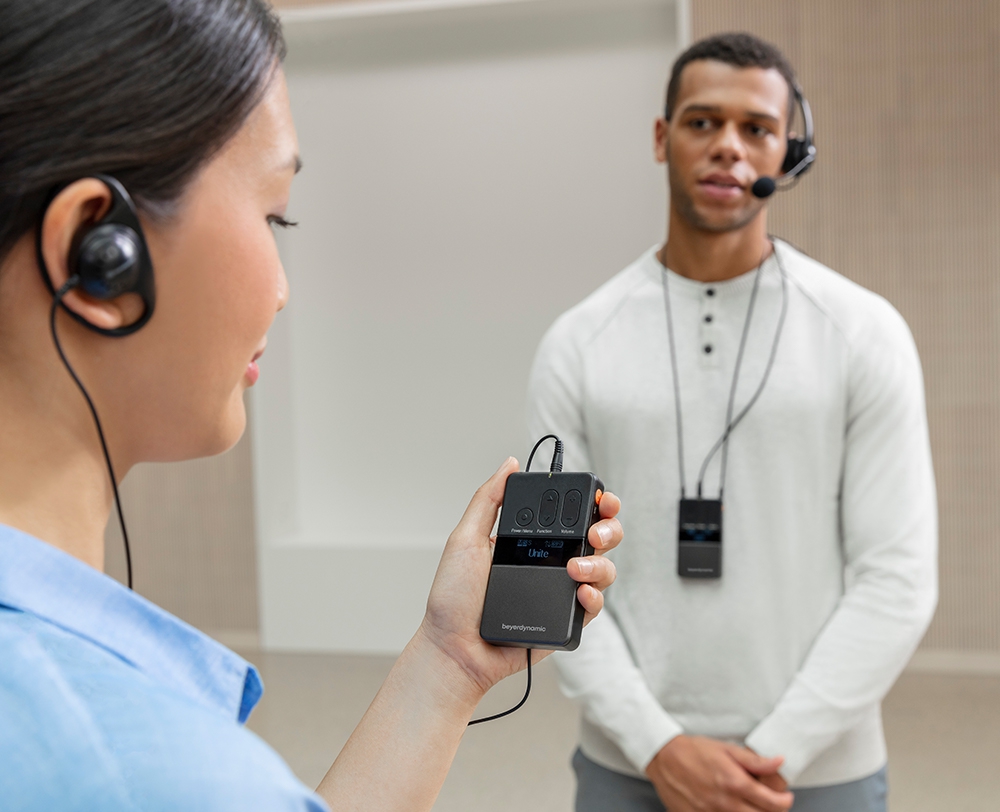 Unite transmits audio data with AES-256 bit encryption to protect against unauthorised listening. The required code is generated in the charger and transmitted during the pairing process to the transmitters and receivers. As the encryption code is not transmitted wirelessly, the system is better protected against tapping.
Unite can be used as a portable whispered interpreting system for smaller events and guided tours. The individually adjustable mute function on the handheld transmitter offers optimum working conditions for interpreters.
---
---
Multi-funktional system
Unite means: you can speak to everyone, listen to everyone, and everyone can interact with each other.
The potential uses for Unite are correspondingly versatile.

Use our system for improved speech intelligibility during guided tours, presentations, interpreting, silent PA,
assistive listening, blind coverage and intercom applications.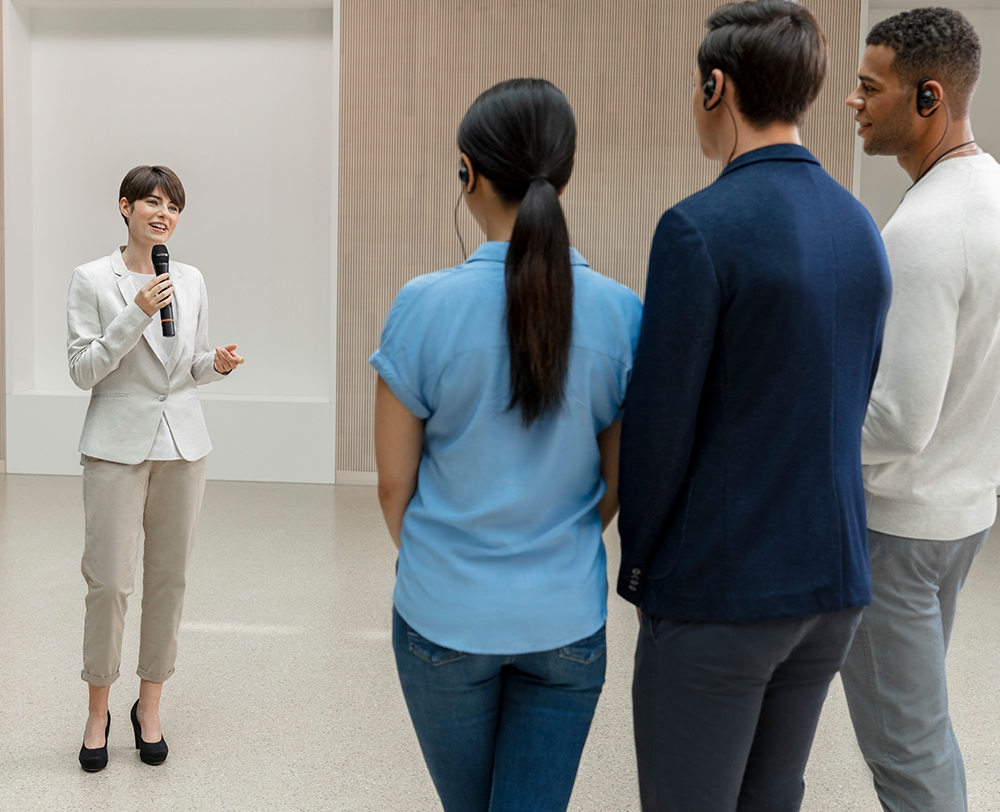 Guided Tour
Dialogue instead of monologue
With Unite you can organise modern, interactive tours for your guests. The digital system allows for questions from the audience, the integration of a second guide or even the use of sound from external devices. The transmitters are optimised for speech so that your guests can enjoy maximum intelligibility. With Unite, you need never worry about frequencies. This future-proof system transmits using the registration and license-fee-free DECT standard, and frequency management is automatic.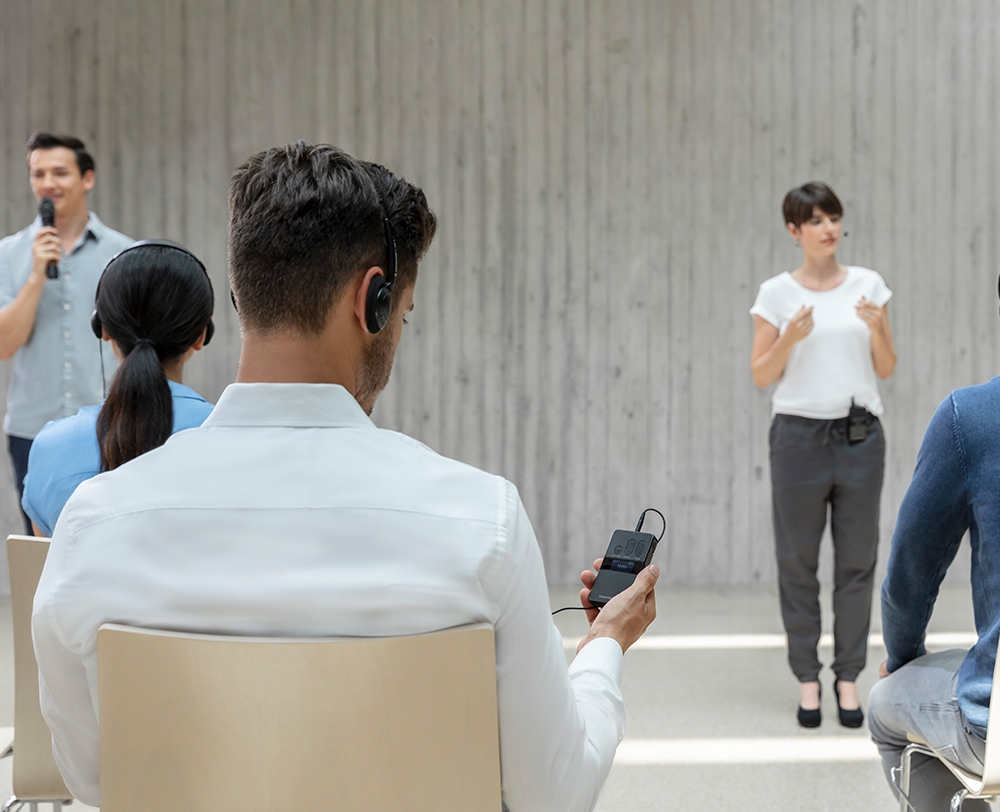 Silent PA
Quiet events with an almost unlimited number of presentations
Choose for yourself which presentation you'd like to listen to. With Unite, large events with an almost unlimited number of silent presentations taking place in parallel are possible. With Unite, you need never worry about frequencies: no registration, no license fees, and frequency management is automatic. The
receivers' talkback function makes questions from the audience possible.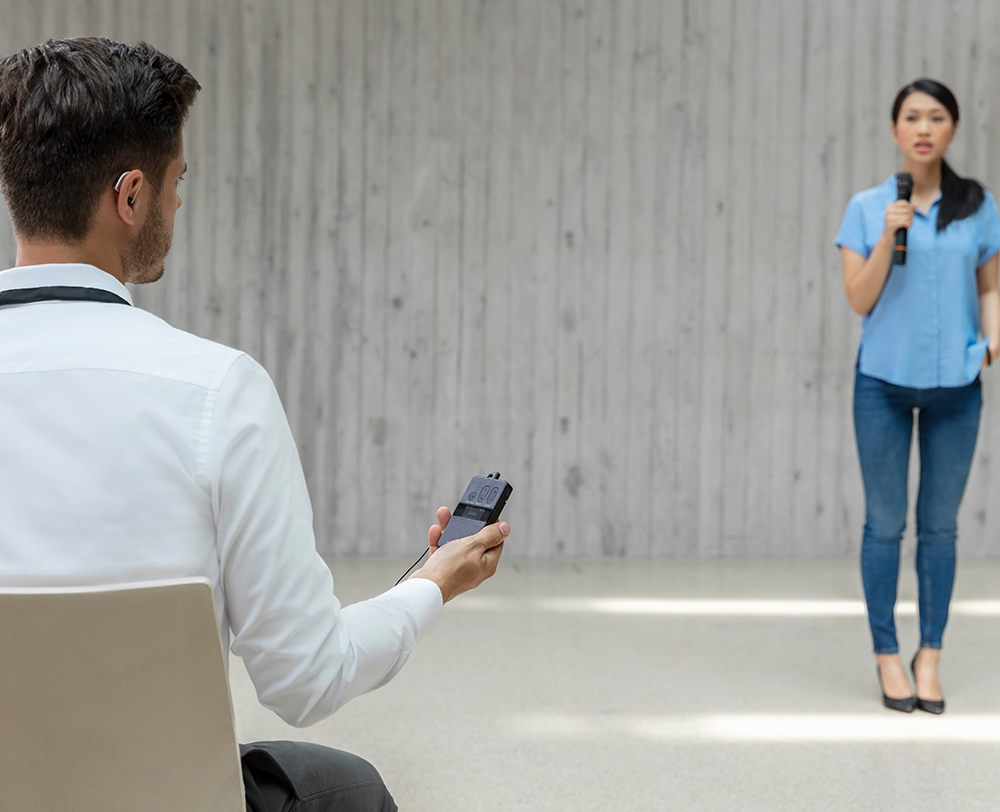 Assistive Listening
Accessibility for those with hearing impairments easily and effectively implemented
The Unite mobile system for people hard of hearing can be easily retrofitted, even if the building is listed or there are structural incalculables. With Unite and the IL 200 induction loop, you can provide barrier-free listening in accordance with the DIN EN IEC 60118-4 standard. This ensures your events and presentations are barrier-free and makes it simple to comply with laws and standards relating to the UN Convention of the Rights of People with Disabilities. Crystal clear, noiseless sound transmission ensures highest speech intelligibility. Low latency makes lip-sync transmission possible.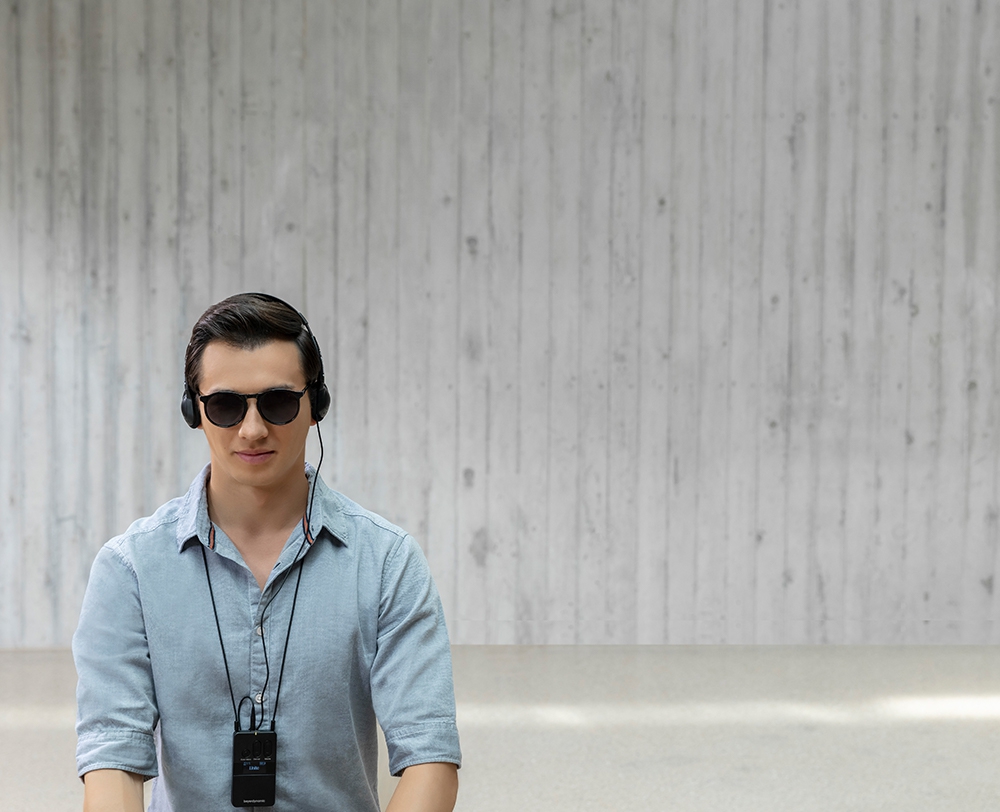 Blind Coverage
Enables equal participation of the visually impaired at sporting events
With Unite, you can simply and effectively implement blind coverage and the transmission of audio description. This mobile system has a high operating range and high volume that can be individually adjusted. The speech-optimised system is perfect for visually-impaired people thanks to its high speech intelligibility. Co-presenters and monitoring are also possible. With Unite you can provide accessibility for blind people and easily ensure conformity with the laws and standards for implementing the UN Convention on the Rights of People with Disabilities.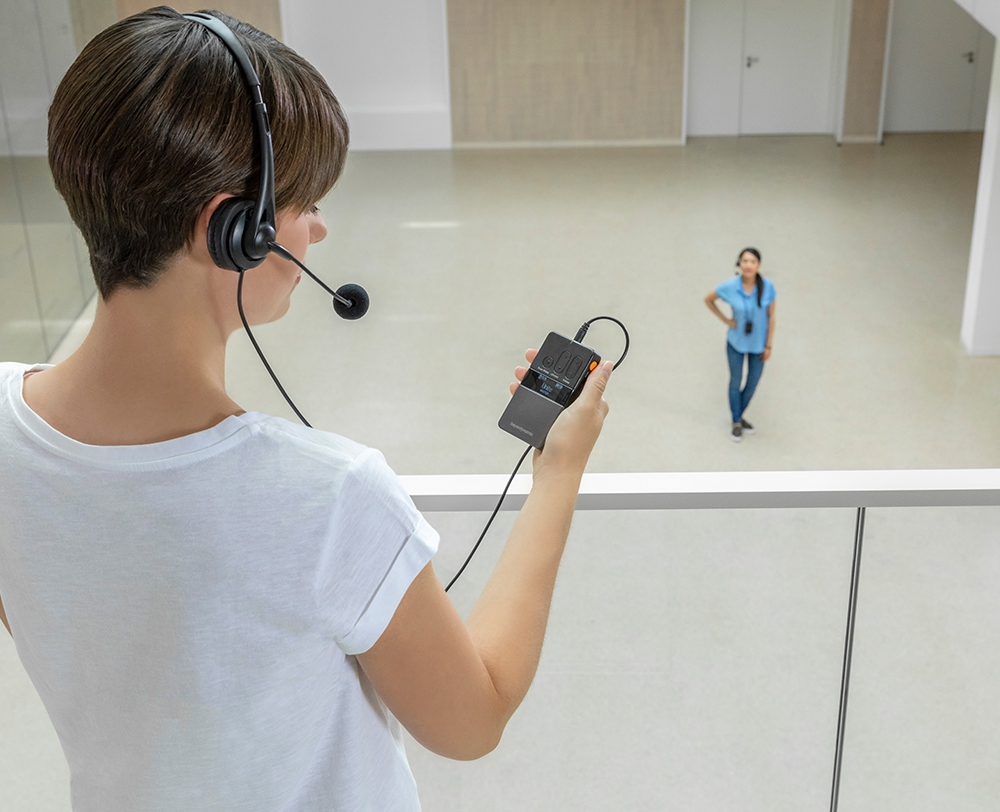 Wireless Intercom
​​​​ Affordable solution for training, commands and direction
Interact with as many people as you wish, with up to three people per group speaking simultaneously. Unite is reliable thanks to a high operating range, long operating time and automatic frequency management. With various operating modes "push to talk", "on/off" or "on request", you are equipped for the widest range of applications.